You'll find all kinds of "baby must haves" on the market, and it can be tough to know what to buy before your baby arrives. That's why we put together a list of the top 10 things and stuff parents need for a baby. To help you decide what's necessary, we asked real moms what they found most helpful when packing for their hospital stay.
There are so many things to buy for a baby. Before you go shopping, check out this list of the top 10 things you need for a baby.
1. Diapers and wipes (lots of them)
All babies are different. If you're lucky, your little one will be one of those who can go a few hours between diaper changes. But not all babies are that easygoing.
Some babies, especially newborns and younger infants, need to be changed as frequently as every hour, so don't skimp on diapers. You'll need diapers and lots of them. You can expect to change 6-8 diapers a day at first, then around five diapers a day until your baby is potty trained.
If possible, buy in bulk — you'll save money. And make sure you have a changing table or some other surface to diaper your baby on (or at least a pad on the floor) like these baby changing pads. And since diaper blowouts can happen at any time, it's good to have a few extra outfits on hand.
Brands like Huggies and Pampers have helped moms like me a lot and are always a way to go.
While you're at it, get plenty of baby wipes too. Diaper rash cream is also a good idea for when the inevitable happens, and your baby's skin gets irritated or inflamed. These unscented baby wipes are highly rated and recommended.
A diaper bag with plenty of pockets for bottles, toys, burp cloths, and other baby essentials will come in handy when you are out with your baby.
Here's a tip: Let your diaper service know if you have a newborn in the house (or are expecting one), so they can bring you more diapers than usual during those early weeks.
You'll need a place to put all those dirty diapers. Diaper pails and liners are available in a variety of styles and prices. Some pails use unique bags or cartridges, while others require regular garbage bags —add baking soda to control odor. Diaper pails are typically plastic, but some are stainless steel (less likely to retain odors). You may have to add baking soda or charcoal filters to control smells from your diaper pail. Our own favorite has always been Playtex Genie Diaper Pail.
2. Breast pump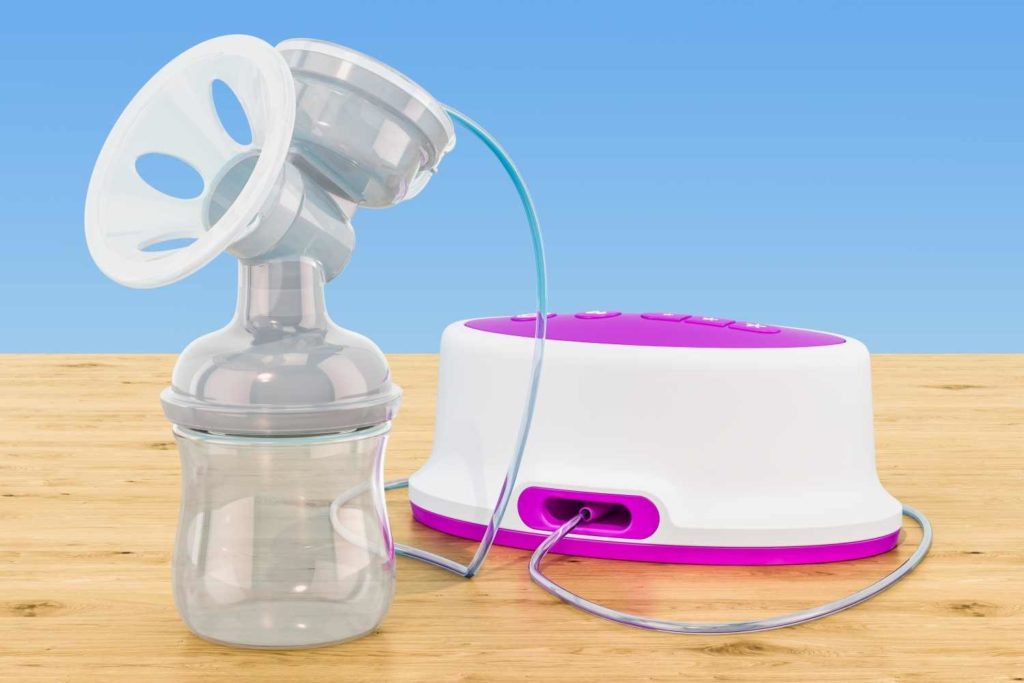 It is a mechanical device that lactating women extract milk from their breasts. They may use it to relieve engorged breasts, stimulate and increase breast-milk production, provide a means of feeding when a nursing mother cannot breastfeed, or avoid disrupting the nursing relationship when a mother returns to work.
When it comes to choosing the best breast pump, it is important to make sure it should be comfortable with a soft and flexible rim and delivers effective pumping. The Medela Breast Pump and Momcozy Double Wearable are all-time favorites.
3. Burp Cloths
Babies spit-up. A lot. To corral those spit-ups, you'll need burp cloths like these muslin burb cloths. They're bigger than bibs so that they can catch more mess, plus they're usually made of terry cloth, which is more absorbent than other fabrics. The bibs that come with newborn outfits are often too small for much beyond dribbles, but more oversized clothes will keep you from having to change your outfit if junior spits up after a meal.
You can check Brands like Comfy Cubs and Yoofoos which are providing affordable and worthy burp cloths.
Burp cloths are a good investment for moms-to-be. You'll need plenty of them around the house and in your diaper bag or purse. You can buy burp cloths ready-made at most baby stores and big-box stores like Target or Walmart. But if you have the budget or like making your things for the baby, you can make your burp cloths with little more than fabric and thread.
4. Baby Clothing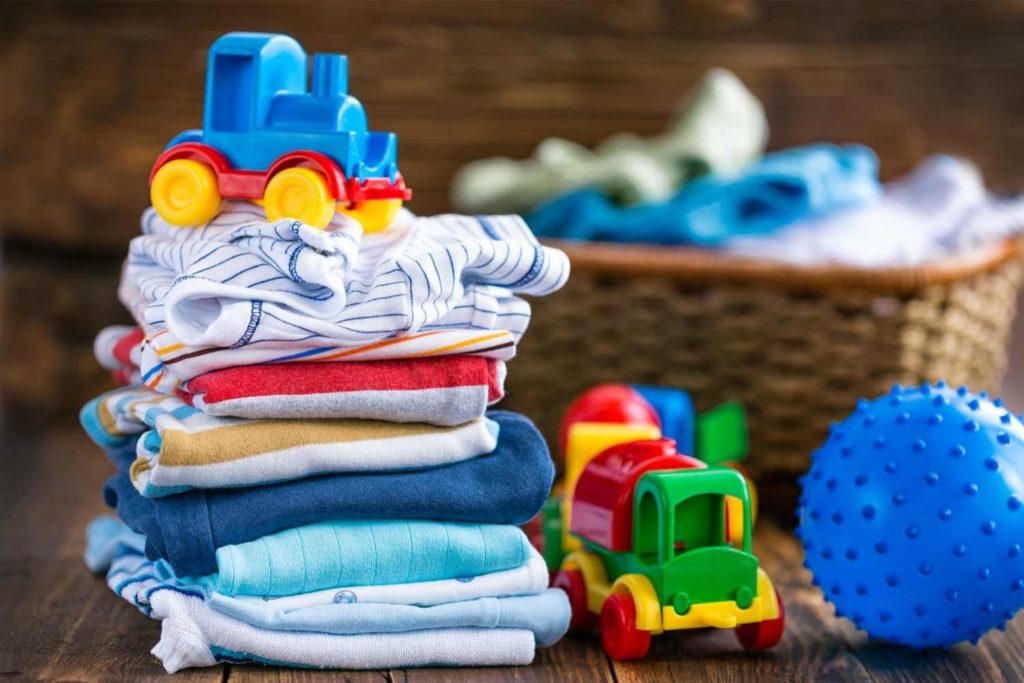 How do you know what size and season n your baby will be wearing? Or How many clothes do you actually need? The answer is – you don't!
When shopping for baby clothing, surely a lot of factors comes into consideration. Some fabulous-looking baby boy shirts, or those cute one-piece rompers for baby girls.
That's why we recommend that you buy a couple of basics like singlets and singlets with sleeves to start with, then build up as your baby grows. Also, it's better to buy for the next size up as babies tend to grow very quickly.
Top-to-go brands like simple joys by carter's are highly rated and provide many clothing items at affordable prices.
Keep in mind that newborns don't like wearing socks because they tend to slip off their tiny feet easily. However, socks will become an absolute must-have once your little one starts crawling and walking around.
When buying rompers, you should remember that babies love soft fabrics like cotton and bamboo, so they are always preferable to synthetic materials.
Feel free to explore around or you can try these snap-up rompers or sunsuit and dress rompers which I've personally tried myself for my little girl.
As for hats, babies are likely to outgrow them by the time they're three months old, so spend your money on larger sizes.
5. Bathtub or shower seat and washcloths
A sturdy, slip-resistant bathtub is a must for safe bathing. Most models like Skip Hop Baby Bath Tub and Summer Gentle come with a sling or hammock that supports your infant, allowing you to keep one hand on the baby as you use the other hand to soap him up.
Bathtubs like Munchkin Sit and Soak and Summer Splish 'n Splash are highly rated and affordable. Newborns don't need much more than a bathtub of warm water and perhaps a little bit of mild soap, so this is an item you'll want to have before bringing the baby home from the hospital. Be sure to follow safety recommendations when using a bathtub or seat, such as never leaving your baby unattended in the tub.
After-bath towels and washcloths, you'll need several soft towels on hand for drying off after a bath, plus several clean washcloths for cleaning your baby's diaper area during baths. While you can use regular towels, many are designed primarily for smaller and softer infants with delicate skin. Washcloths made of terry cloth or other soft materials are good choices for cleaning your baby's bottom during baths.
6. Feeding supplies (bottles, nipples, breast pads, etc.)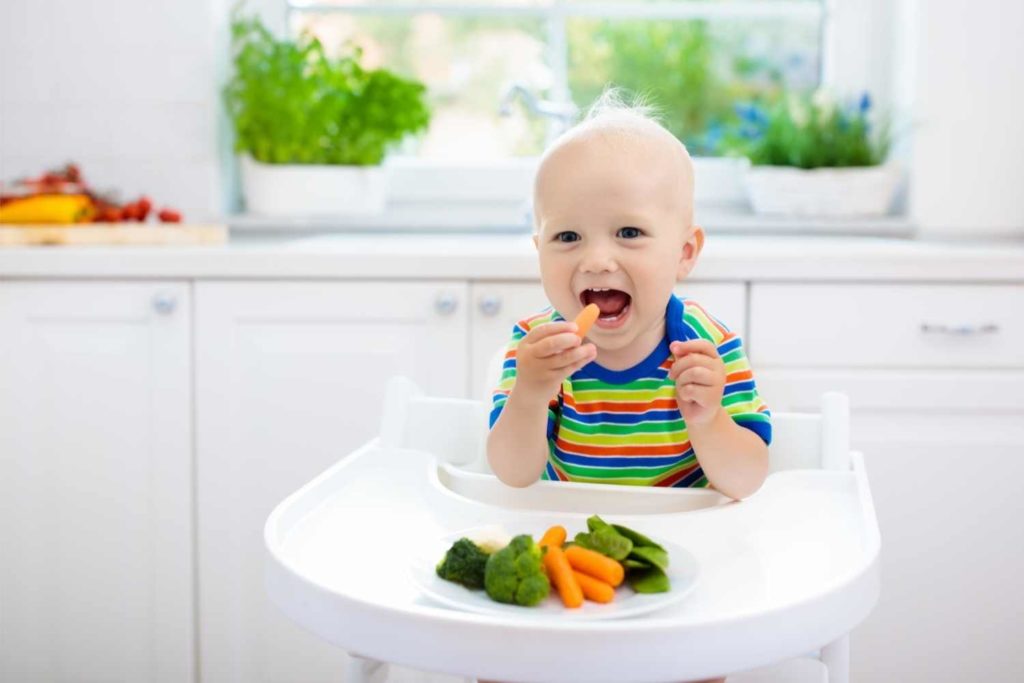 As a new parent, you will be spending a lot of energy and time feeding and cleaning up after your little one. You may not need to purchase additional supplies other than some nursing pads and a few bottles for formula or pumping if breastfeeding. However, if you are exclusively formula-feeding, you will be stocking up on formula, bottles, and accessories.
Brands like upwardBaby are providing such essentials for a long and it's one of the brands I personally recommend when it comes to baby feeding supplier essentials.
It's helpful to have at least ten bottles on hand from the start in varying sizes (4-ounce and 8-ounce). You can wash and reuse the bottles for a few months until you buy replacement nipples.
Your baby will go through about six to eight bottles per day, so it's important to have extras on hand that has been sterilized.
7. Baby Rocker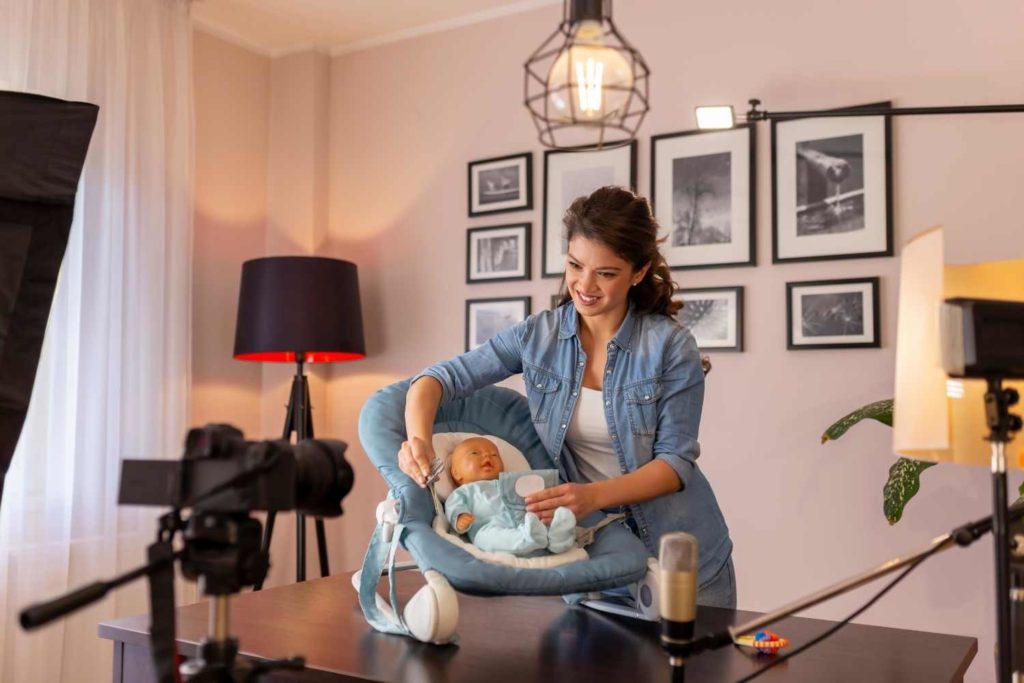 A baby rocker is an absolute must-have item for the new arrival. Why? Well, it's a great place to put the baby down for naps, feedings, and play.
Our preference would go with Fisher-Price Infant-to-Toddler Rocker for a nice simple rocker and 4moms mamaRoo 4 Multi-Motion Baby Swing if you're looking to have some advanced features.
Cuddly and cozy, our rocker is the perfect place for a baby to play or rest includes a three-point harness, a removable toy bar, and colorful hanging toys. Wipe clean with a damp cloth.
8. Bottle Warmer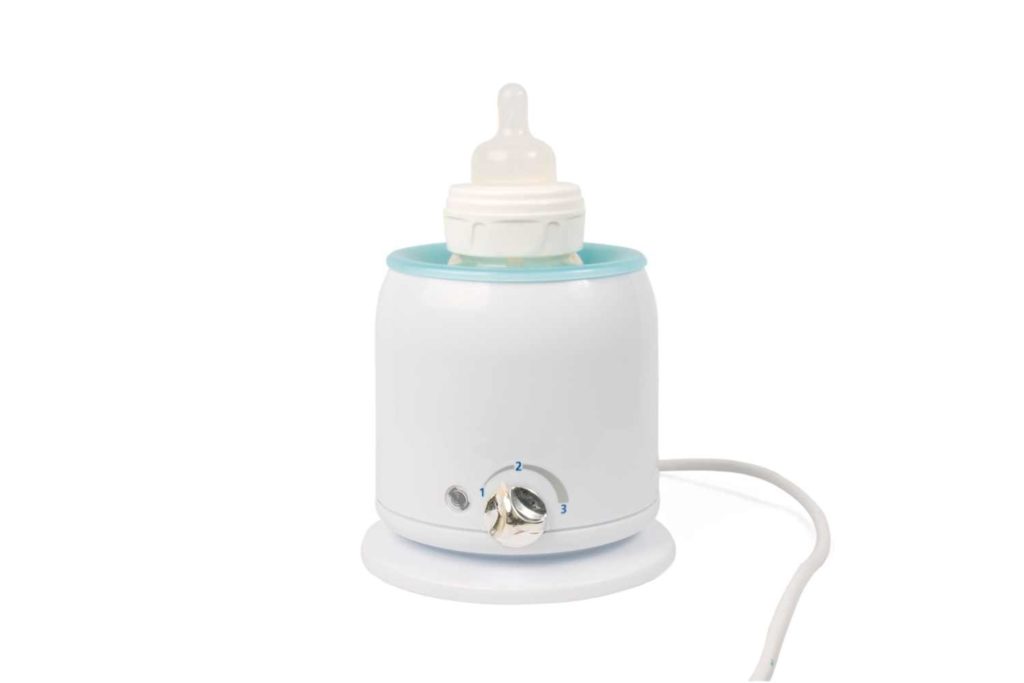 When it comes to feeding time, you've got to keep the baby happy. And if you're a parent of a newborn or infant, you know that means keeping your little one warm. A bottle warmer is a must-have for new parents and can be highly beneficial for your baby's health and comfort.
Why You Need a Bottle Warmer?
There are many reasons why bottle warmers are great. One of the most significant advantages is that you'll always have warm milk for your baby on demand and Dr. Brown's MilkSPA Breast Milk and Bottle Warmer is great for that. Another reason is that it warms the milk evenly, so there's no need to shake up the bottle like you would with cold milk. With this method, you also won't need to worry about overheating the milk because these devices are designed to provide the correct temperature every time. You can also try Philips AVENT Fast Baby Bottle Warmer.
Finally, these are very easy to use, allowing you to feed your baby quickly without worrying about heating water in a pot or pouring hot water over the bottle itself. With some models, all you have to do is press a button.
9. Nursery Projector or Sound Machine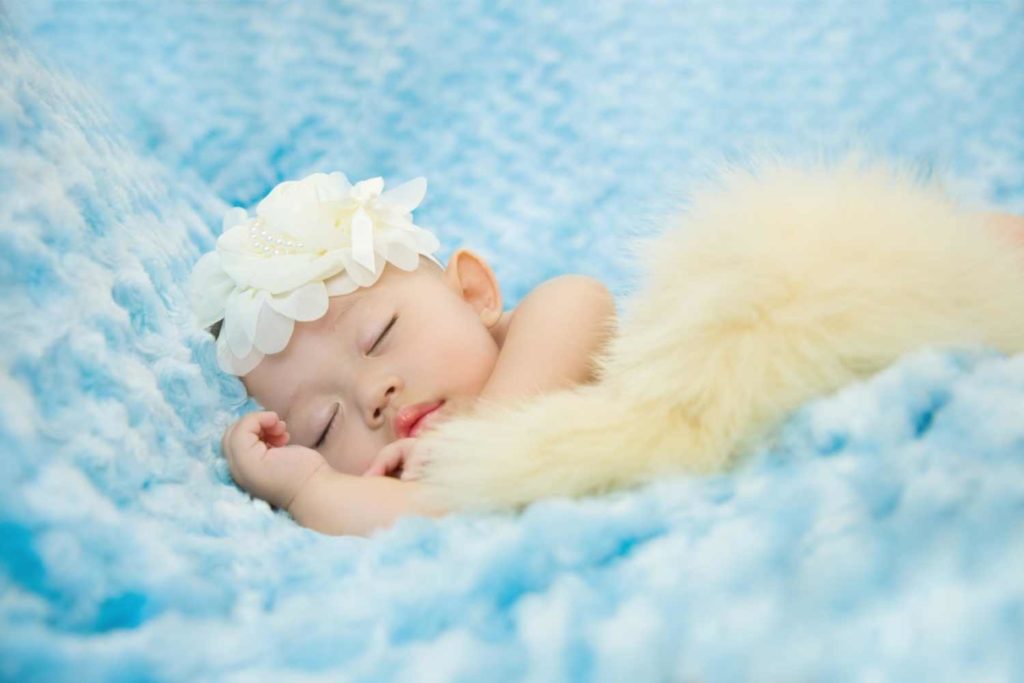 You may have thought enough about how you get your baby to sleep, but the noise and light in your little one's bedroom can have a significant impact on their sleep quality. That's why it's necessary to make sure your child has a suitable sound machine or projector for their needs.
Projectors like Moredig Baby Projector and Night Lights for Kids Room are top on our list for projectors, and Hatch Rest+ Baby Sound Machine for sound machines.
So, which is better for infants: a sound machine or a projector? It all depends on what your baby likes and what will help them sleep better.
10. Nursing Pillow
A nursing pillow is a must-have for any new mom. The U Pillow lifts the baby to a more ergonomic position, giving you a comfortable breastfeeding experience and easing back and arm strain. Use U Pillows like Boppy Nursing Pillow and My Brest Friend Original Nursing Pillow anytime you're feeding your baby.
The Nursing Pillow's unique contoured design grows with your child, making it the only pillow you will need throughout your entire breastfeeding journey and beyond.
Conclusion:
Although there are many items and stuff parents need, these were our main top items and stuff parents need most of the time. Do you have anything in mind that you think parents need the most? Comment below and let us know.