Holiday time is here, which means you need to get yourself ready for the long road. Sure, you can keep your baby in a carrier or a car seat all by itself. But why would you? If there is a fantastic alternative available. Besides, adventure travel can be harrowing. You have to navigate passports, visas, baggage fees, and time changes, a tedious task in itself.
If you're planning a trip with your little one (or are a parent who loves to travel), you've probably considered investing in a baby travel system. These handy travel systems are composed of a stroller and car seat combo that allows you to seamlessly go from airport to rental car to hotel room without having to wake up your sleeping baby. But here's the thing: if you're going on an adventure with a baby, you need a stroller that's as rugged and dependable as the terrain. It has various features, including a car seat, an infant carrier, and a base stand.
The travel system comes equipped with a car seat with an adjustable handle and an easy-to-clean fabric. The car seat comes with an extra sun visor to protect your baby from the hot sun rays while you're out on vacation. You can test out different travel systems before you buy them by visiting your local Baby Travel Systems store or making a purchase online!
A Travel System or Stroller with Convertible Car Seat?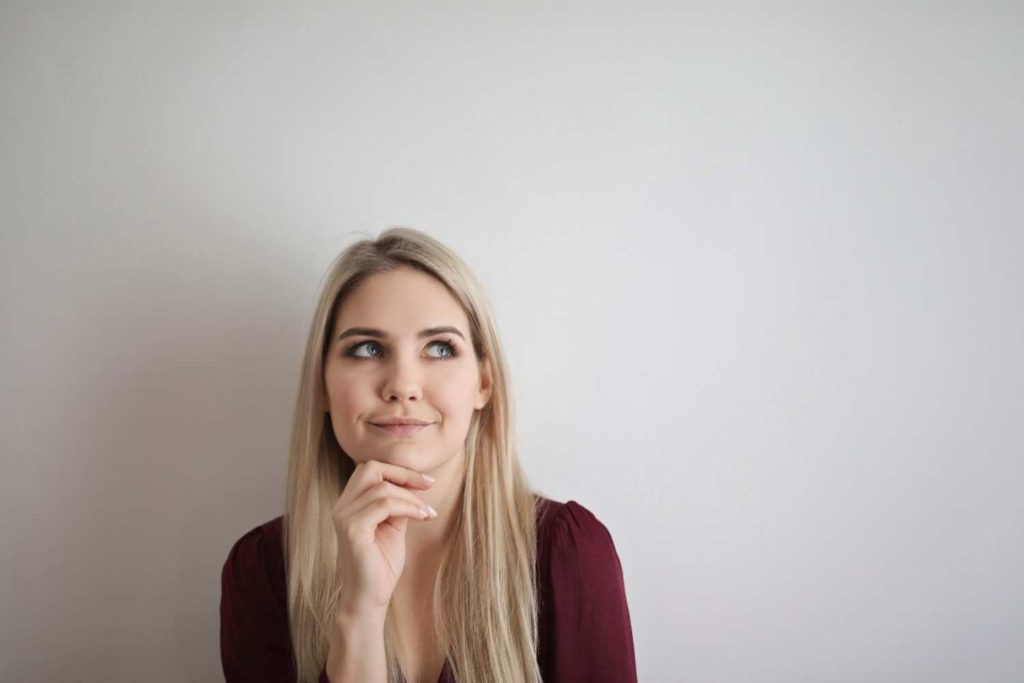 Confused? Well! Surely you're not alone! One of the first decisions is purchasing a Stroller with a Convertible Car Seat vs. Travel System. You can move your child in comfort while out and about with a stroller frame or a travel system.
However, each one has its own set of benefits and drawbacks that you should be aware of before deciding which one to purchase. That's why it's critical to consider factors such as which alternative would be ideal for you and your family's lifestyle so you can narrow down your choices even further.
We have a complete guide for Stroller with Convertible Car Seat vs Travel System. We have briefly discussed the proper differentiation of both options for a better understanding for our readers.
Our picks for Best Travel System:
Here are the recommended travel systems that were most liked by the parents in terms of usage, features, suitability, and more.
1. Graco Modes Element LX Travel System:
It is a 3 in 1 Travel system with a reversible stroller facing the world or the parents as per requirement. The car seat cover is easy to remove for machine cleaning. This travel includes the Graco SnugRide 35 Lite LX Infant Car Seat, rear-facing for infants weighing 4-35 lbs and measuring up to 32″ for an easy transition from car to stroller.
Self-standing fold with one hand for simple storage. It also has a parents tray with a cupholder, which proves convenient all along the journey.
It has a parent's tray with cup holders, a removable kid's tray that keeps beverages and snacks close at hand, and a spacious storage basket that keeps items easily accessible for both the child and the parent. With the increased body support, a wide canopy, seat recline, and a convertible 3- or 5-point harness that grows with your kid, it promises the child's comfort. The stroller seat can't be removed, or machine washed, just wiped clean.
Pros:
There is a lot of space for storage under the seat.
Super sturdy and of excellent quality.
The fabric is of high quality.
This travel system is versatile as you can switch the car seat in and out with the toddler seat.
Its bassinet feature allows the baby to sleep, laying down safer when going to farther places.
Changing the stroller seat around is very simple; it clicks in place quickly and is lightweight.
The foam handle is soft and easy to grip on the stroller.
The wheels are a nice size and maneuver very quickly on smooth ground.
The front wheels turn 360, and it is straightforward to guide.
Cons:
Adjusting the stroller seat straps isn't quick.
2. Evenflo Gold Pivot Xpand Travel System:
The Graco Pivot Xpand is a convertible car seat that comfortably fits one or two children from birth to one year. It features SensorSafe technology, which alerts you when your child has not buckled appropriately. Also, if the temperature in the car is imbalanced, your child has been left alone in the seat for too long, or if the harness straps are not secure.
It also converts from a single seat to a double seat with no additional parts or tools needed and includes deep storage pockets if you need to bring more items with you on your journey. The Gold Pivot Xpand is all about ease. And if you're going to invest in one stroller, this should be it. With its one-hand operation, versatile seating, and endless color options, you'll wonder how you ever lived without it.
Pros:
The recline options in the toddler seat have been great.
The underneath storage is significantly more extensive and comfortably allows a diaper bag, more relaxed, and blanket to fit in.
It will enable us to move the car seat higher up to allow more room for the toddler.
Sensor-safe technology becomes a reason for your peace of mind.
The most convenient and versatile double stroller
This whole travel system can be converted to a dual stroller.
Cons:
Shade clicks are a bit louder than usual.
3. Summer Myria DLX Modular Travel System with the Affirm 335 DLX Rear-Facing Infant Car Seat:
The travel system comprises the Affirm 335 DLX rear-facing infant car seat, the Affirm steel base, and the Myria modular stroller. It comes with six modes of use reversible sitting choice for the infant car seat (3-35 pounds), carriage mode (birth to about six months), and toddler seat (approx. six months and up to 50 pounds).
It is built to suit newborns 3-35 lbs, 15-32″; additional layers of sure shield protection; float carry handle and lightweight seat (under 8 lb) designed to reduce strain; integrated anti-rebound handle engineered for further protection; quality materials one-handed, self-standing fold; extra-sized, adjustable canopy with peekaboo window.
Pros:
It's Super secure when installed in the car
The stroller is super light, and the seat is completely removable.
Depending on the baby's age, the stroller seat faces toward and away from you.
Lightweight at around ~7lbs.
Insert easily slips out but firmly stays in place with long plastic tabs.
Handle acts as rebound bar, keeping car seat stable.
Base clips in easily to vehicle latch systems.
The seat pops in place very quickly while being very secure.
Seatbelts are easy to adjust through the car seat.
The tension release button is well hidden and difficult to access for the child.
Works well with the Summer stroller system.
Great price.
Cons:
The cup holder is hard to attach.
4. Chicco-Bravo-Trio-Travel-System:
The best-selling Bravo Travel System includes the Bravo Quick-Fold Stroller and the KeyFit 30 Infant Car Seat. The removable seat of the stroller transforms it into a lightweight car seat carrier, and it also has a pivoting canopy with a mesh peek-a-boo window.
It is easy to attach to the stroller with no adapters required. The baby travel system from Bravo offers a three-in-one stroller that seamlessly transitions from an infant car seat carrier to a lightweight stroller.
Pros:
The car seat carrier has a multi-position recline and a full-cover canopy with a peek-a-boo mesh window that provides privacy and protection from the elements in all modes.
For installation with the vehicle seat belt, explicit belt routing and integrated lock-offs make it easy to position, lock, tighten, and lock the belt into place.
The premium quality fabric feels perfect. Easy to set up and fold.
Additional cushion padding in the stroller, which is reversible.
Extra cover for a baby car seat makes it rainproof for the baby and a bit cozier.
Cons:
The cup holders are not deep enough, which causes the drinks to spill or even fall out.

5. Evenflo Pivot Modular Travel System With SafeMax Car Seat:
The Infant car Pivot Modular Travel System is a car seat and stroller combination that contains the SafeMax Rear-Facing Infant Car Seat and the SafeZone Base with anti-rebound bar, as well as parent and child-friendly accessories. The reversible feature enables your kid to face in or out of the stroller, and the stroller covers quickly from an infant car seat frame to stroller seat or carriage mode. Adults are required for assembly. This car seat and stroller combo have a stay-in-car base that enables rapid and secure infant car seat shifts from stroller to car and vice versa.
The Evenflo Pivot Modular Travel System makes traveling easier with a versatile carriage, stroller, and car seat combo that can be configured in multiple ways to suit your needs. The car seat has a maximum weight range of 35 lb and can extend up to 32 inches. This car seat has an anti-rebound bar that limits the rebound movement experienced in a frontal impact. And its integrated belt lock-off system provides peace of mind that the base has been securely and correctly installed. It's also been tested to simulate a side-impact event; in a rollover event, it will hold your child in place. Evenflo's feature-rich stroller has:
Tires for maneuvering over multiple surfaces.
A large canopy with a peek-a-boo window.
Storage for carrying toys and snacks.
A convenient self-standing fold.
The stroller is ideal for parents who love to take their children on adventure outings.
Pros:
Great price and good value
Simple to assemble
Offers multiple positions for seat
Easy to fold
Easy to clean
Large storage basket
Handle does not fade (like those leather handles; you sometimes see them fade)
6. Baby Trend Tango Travel System, Blue Mist:
The ultra-fast one-handed fold is 30% more compact. The lighter weight, streamlined shape makes it easy to handle. The phone setup supports various display orientations, adjustable cup holders. Large storage basket with entrance from both the front and back. Comes with the Solo baby car seat also works with other Baby Style stroller seats.
You and your child will appreciate the lightweight, agile stroller with a plethora of features. It takes newborns weighing between 4 and 35 pounds. Your kid will enjoy the unique pleasure Chamber, which includes an extra-long canopy and shield with built-in UPF 50+ protection, Deluxe materials with luxury cushioning, and twin frame suspension for a comfortable ride.
Pros:
You will find the ideal balance of quality, comfort, and design in this travel system.
Parent extras include a simple, compact one-hand rapid fold a spacious storage basket.
Two extra-deep adjustable cup holders to keep your large water bottles.
The Tango stroller is 30% more compact when folded.
Very light and simple to maneuver.
The product itself is lovely, with soft but firm materials.
It moves nicely and is simple to put together.
Cons:
Sometimes the handle does not lock properly.
---
The winner is…
It has never been easy for us to choose one stroller from this list of best jogging strollers.
But still, our best pick is Evenflo Pivot Modular Travel System With SafeMax Car Seat. It's comfortable and easy to use while enjoying your run. We hope this content has given you the motivation you were looking for and wish you all the best. Happy Parenting.
---