One of the best famous sayings I read today.
In the end, Kids won't remember the fancy toy you bought them, they will remember the time you spent with them…
I'm sure, just like me, you or any other parent would want their kids to have the best memories for all the joyful time they spent with you. Since exploring and outing is the best place to be, I'd be sharing some thoughts and views about one of the questions parents usually ask – A travel system or a convertible car seat? Let's start and get ready to take on the world with your child.
It's not uncommon for first-time parents to go into a baby store and leave feeling swamped after a while. It's not even surprising that there are so many alternatives! Choosing the best travel companion for your child is no doubt mandatory. Let's figure out which things you need before leaving your home for a fantastic journey.
One of the first decisions is purchasing a Stroller with a Convertible Car Seat vs Travel System. You can move your child in comfort while out and about with a stroller frame or a travel system.
However, each one has its own set of benefits and drawbacks that you should be aware of before deciding which one to purchase. That's why it's critical to consider factors such as which alternative would be ideal for you and your family's lifestyle so you can narrow down your choices even further.
Travel System: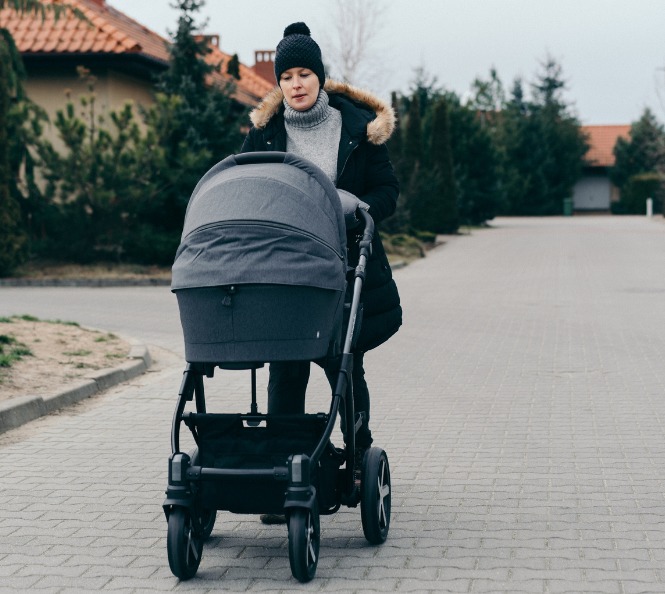 You call it a travel system when you can hook your capsule car seat into your stroller. A travel system is a pushchair used with a car seat at its back end. The carrycot and car seat can both be clicked in and out of the pushchair.
Travel systems might appear to be costly, but they can prove to be a cost-effective method for purchasing a car seat and a stroller at once.
Many parents assume that this is one of the most flexible choices while traveling with a baby. For this, let's deep dive into the advantages and disadvantages of each option individually.
Travel system pros cons
| Pros | Cons |
| --- | --- |
| ✔️ Easy transportation | ❌ Quality can be compromised sometimes |
| ✔️ Better storage capacity | ❌ Can be hard to use (on stairs etc.) |
| ✔️ Adaptable | ❌ Less suitability than a simple car seat |
| ✔️ More usage | ❌ Crucial to keep your child in the sitting position for a longer period |
| ✔️ Safe and budget-friendly | ❌ Straps are a bit tight |
| | |
Pros:
There has been an upsurge seen in demand for travel strollers in recent years. Most strollers can accommodate a baby car seat. Its advantage is that you can take it out of your automobile and quickly connect it to your stroller. You don't have to unbuckle it. It's a helpful baby item that you can use from the moment your kid is born until they reach early childhood. You can also cross-check different brands to make your combo by your own choice. You must keep in mind various factors, including several issues, regarding your finances, lifestyle, and how you will handle your kid.
Travel systems are pretty handy to use and carry along. This is one of the primary reasons that parents prefer the travel system. It is also helpful for the working parents who keep their child in school or daycare. When you have a baby, you have limited storage in your vehicle for sure. It would be best to put several clothes, nappies, wipes, bottles, and toys. That's why choosing a pram that folds neatly is critical.
For more than one child travel system is almost always preferred. If you have a newborn and an older child, the possibilities are nearly unlimited. The capsule and second seat may be moved around, and depending on their age and requirements, kids can face forward or back. It's a great way to travel with a partner since it's adaptable.
You may use the infant car seat until your child reaches 25-35 pounds, switch to the flat bassinet type seat for toddlers and preschoolers, and finally to the conventional upright seat for toddlers and preschoolers.
In the case of travel systems, safety is an essential advantage. You never know when something wrong can happen. Accidents with strollers appear to be more either mistakenly or by chance. It would be best if you thought about the cost too. There are several travel systems available at rates. Narrow down your search to the one which is safe and also budget-friendly.
Cons:
There are circumstances when the quality of a component is reduced to make it more economical.
The disadvantage is that they are often more significant. You might not want to use a stroller travel system if you live in the city or need to handle a lot of stairs or small spaces.
Capsules are often designed for babies around 6 to 12 months, which means they won't last as long as a 0-4 year convertible seat.
Long lengths of time in a car seat are not recommended for babies.
It's crucial to remember that newborns shouldn't be left in any car seat for more than a few hours, and they're at a higher risk of SIDS if they're kept in a sitting position for too long.
Some newborns dislike capsules for various reasons, including the capsule's contained structure or the seat's tilt. Don't give up just yet if this is happening to you. Ascertain that your child is comfortable and that the straps are not too tight.
Stroller Frame and Car Seats: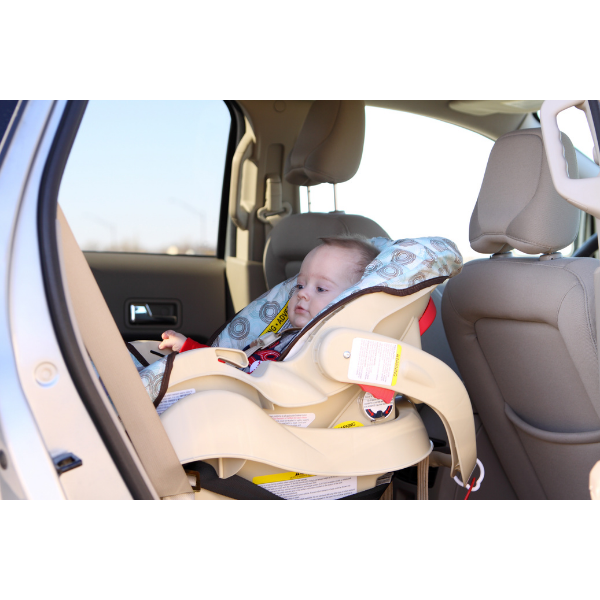 Buying a stroller frame and car seat side by side is also a good option. The car seat stroller combo is a 3-in-1 modular system that combines the baby's cradle, car seat, and a stroller frame onto a single chassis. Such models are a big winner for parents who appreciate utility and reason.
There is no such thing as a single-size-fits every product. Consider the features you desire, the size compared to the vehicle's rear seat, and how much storage it has. Whatever the case, the most refined product is built to be safe.
Buying a three-in-one cross-functional model tackles three difficulties at once. There is no need to attach a large stroller block to walk to the store, but the car seat onto the frame.
Car seat and stroller frame pros cons
| Pros | Cons |
| --- | --- |
| ✔️ Safe and flexible to use | ❌ Less price could mean lower Quality |
| ✔️ Can be folded easily | ❌ Usually suitable for babies of lesser weight |
| ✔️ Compact and lightweight | ❌ Restricted functionality |
| ✔️ Cost-effective | ❌ Can be exhausting to use sometimes |
| ✔️ Alternate of strollers seat as well | ❌ Most of them do not have bells and whistles |
| ✔️ Easy to carry | |
| ✔️ Extra base | |
Pros:
It is safe and flexible to use. The stroller has a sturdy chassis and secure block, and other element attachments.
They fit through elevators and entrances with ease. As they are folded easily, they take up very little room, making them easy to store in the trunk.
Depending on their total performance, Stroller frames are frequently more compact and lighter than standard strollers.
More cost-effective but still provides the comforts of a transport system.
You won't need a stroller and the car seat separately because the car seat doubles to form the stroller's seat.
They are great for city life, mainly if you utilize a taxi or ride-sharing service.
They come with an extra base to use in a second vehicle.
Many car seat/baby stroller combos have features like one-hand folding, storage space, built-in canopies, and cupholders, to name a few, that are very useful when traveling.
Cons:
They differ in terms of quality and design. If you're looking for a low-cost travel system, evaluate the quality of the construction, the positioning and simplicity of adjustment of the harness, and the stroller's steering.
They're usually made for babies weighing up to 30 pounds or more.
It can only carry youngsters weighing 35 pounds or 12 months and has restricted functionality due to the lack of a seat.
Removing a 20-pound or more baby from a car seat might be exhausting.
Rather than taking your infant out from the car seat, you must take out the entire car seat.
Seat and stroller combos may not have all of the bells and whistles of a standard stroller.
So which one should you choose among a convertible car seat vs travel system?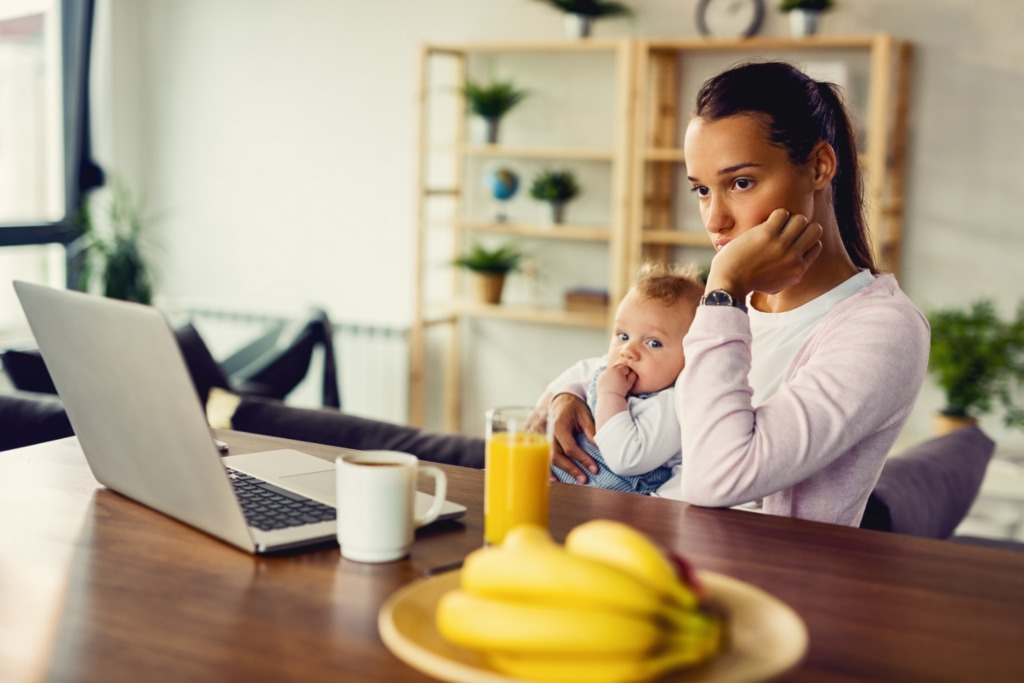 Often parents are confused, and their thoughts revolve around a stroller with a convertible car seat vs. travel system phenomena. Travel systems aren't the be-all and end-all of kid mobility equipment. While travel systems are handy and can save you money, there isn't as much choice as there is in the stroller industry as a whole.
There are many different strollers, from lightweight strollers to double strollers and beyond. Because most travel systems contain a stroller that meets the demands of the general public, your best choice is to hunt for an infant or convertible car seat and stroller combo individually if you're searching for a particular sort of stroller. If you opt for a separate baby seat, investigate all the components required to make it compatible with your stroller.
There isn't one right solution for everyone, but to choose which choice is best for you as a parent, consider the following:
If you intend to bring your kid from the car to the stroller and back to the car but don't want to take them out of their car seat for every trip, a travel system may be the best option.
Suppose you're inclined towards the stroller with a rear-facing convertible car seat that will grow with your kid through every stage, or you like any stroller that matches your requirement; purchasing them separately is preferable.
Final Words:
As our reviews and surveys are more inclined towards the travel system, we would also be raising our hands for it. But remember, no matter what you choose, the main thing is spending time with your kiddos and enjoying every second of it.
Have a peek at the latest trends on Amazon.
---
Related Articles: