For new parents, it can be challenging to decide what information to take in and which advice to consider. With so much advice from everyone around you, you may struggle to determine which sources to trust more, but how do you find the best of what's out there?
It's said… "A baby fills a place in your heart that you never knew was empty"
How do you sift through all the advice you may get to determine which information is useful? It can be unclear, especially when you don't know who to trust or what to look for.
Our take on Best Advice for New Mom:
We're always looking for parenting tips from our readers because we believe that honest parenting advice from real moms is one of the best resources. so to provide the best advice for new mom like you, we asked brilliant, insightful mothers and experts in the area of parenting to share their thoughts, and what they shared inspired us to be precise in them into these useful words we're sharing below.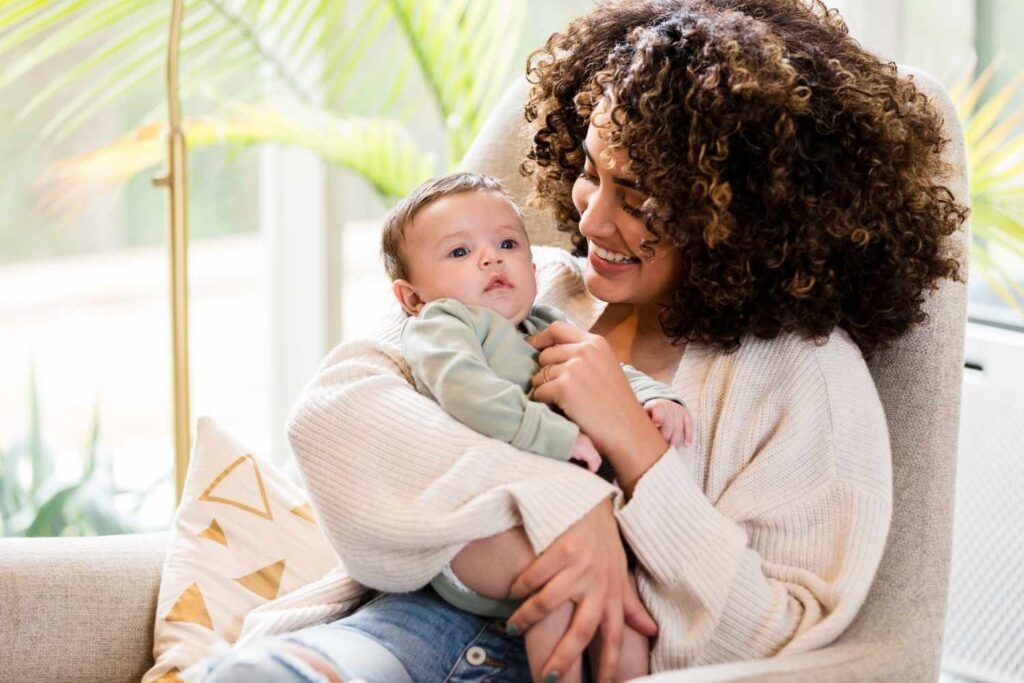 1. Never hesitate to ask for help:
When you're pregnant or just became a new mom, you probably feel like you're the only person in the world with a baby on the brain! If you're feeling overwhelmed during this challenging time, never feel embarrassed or think of this moment as a shame; rest assured that it will get better! You don't have to figure it all out alone. Always ask for help, take advantage of the resources and supportive people available, and know that you don't have to do it all alone.
2. Trust me,  It Is Just a Phase:
Little ones are incredible at a very young age; their unusual sleeping times, crying habits, or any other habit that might be daunting to you on top of your head, it's pretty normal and, in fact, cute. Remember. that as they age, they will be running around, playing, eating, and sleeping like everyone, so you don't have to rush your little ones at any age or stage and enjoy this joyful pleasure of this phase with your kiddo.
"there is no way to be a perfect mother, but a million ways to be a good one"
3. All babies cry:
Are you worried that your baby cries a lot? You're not alone! It's a natural cause of stress for new moms when their little ones cry more than usual. This doesn't mean you're doing anything wrong. You have to find possible reasons for those tears and create a playful habit for those tears. Just singing a song, playing audio, or even playing on a tablet for kids keeps their minds away from those tears.
4. Do less:
Most mamas think they are supposed to be busy doing so much for their children, which is not the case. Babies don't know what it means to be busy; they only know they're hungry or tired. Babies need a self-aware mother who is always available and gentle with herself.
5. Be kind and patient with yourself:
Most mothers get so overwhelmed with looking after their kiddo that they forget to look after themselves, which often causes stress or depression. This is when I ask you to step out of the parenting mode and look at yourself. Don't you need some personal time? Take care of yourself and get enough sleep and exercise to be the best version of yourself. Give yourself some space, go for a jog with your little one, and more! Remember, the best version of you will create a stronger bond between you both.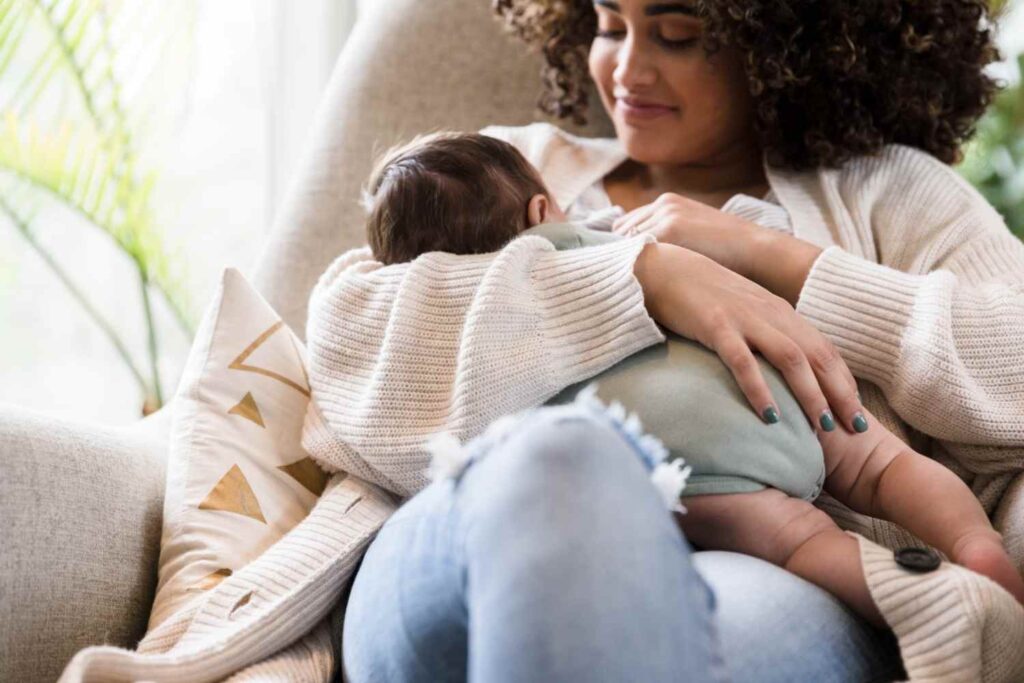 6. Take as many photos as you can:
Sometimes I wish I could see more of my younger self playing around, swinging in the park, or riding my first bicycle; too bad the time wasn't as advanced with easy facilities as it is now. They change rapidly, so whether it's their first day at school or normal eating at a dining table, never miss any opportunity to take pictures of your child. They often bring back a lot of memories at later stages.
7. You don't always need advice:
As mentioned earlier, asking for advice is excellent. Listening to it and then considering it in your situation is even better. However, that doesn't mean that you need to take it. It can be challenging to know what advice is sound and what isn't, so it is often better to listen to advice and let yourself know if it really matches your situation.
"The moment a child is born, a mother is also born. She never existed before. The woman existed, but the mother, never. The mother is something absolutely new."
8. Know your Kid:
Always remember that each child is different in their strength, weaknesses, and challenges. It's important to understand that each child is different. An effective response for one child might not be for another, so it's essential to understand their unique profile to best match them with the correct curriculum.
9. Don't Try to Be the Perfect Mother:
There is no such thing as being the perfect mom. We all fall short as parents. This isn't a reflection on your parenting skills but instead on your obsession with being a mother. Don't try to be hard on yourselves or get discouraged, but rather acknowledge that you're human, that you make mistakes, and that you need to improve.
10. You're a Role Model:
Remember that your child's early life experiences can influence their decision to have children, and what better way to influence them than to show them how much you love and appreciate them? Showing affection and appreciation through good behaviors and interactions will increase the likelihood they will want to have children later.
11. Remember That Nothing Goes as Planned:
There are countless lessons that we can learn from the experience of birth. No matter how carefully you plan, things don't always go according to plan. Birth is no exception. Sometimes you have to roll with it. You will have to be confident and happy with it and try your best to relax and accept what's happening. It'll make a big difference in how you experience this life-changing event.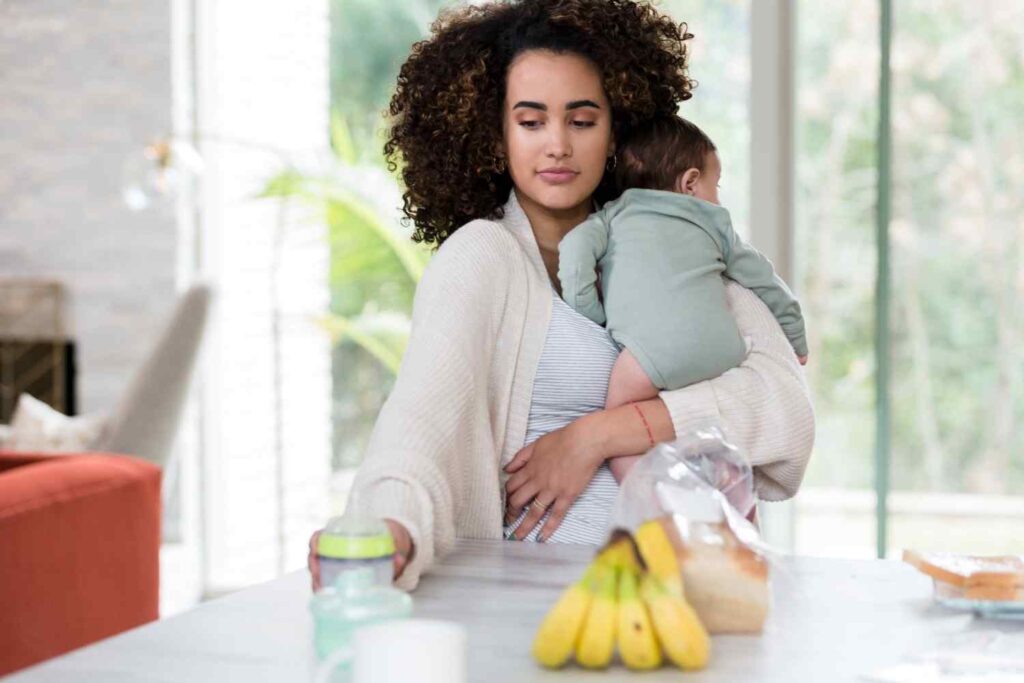 12. Trust your partner to be responsible:
He probably loves the child as much as you, so trust his gut and let him be in charge of a few fun chores. That's why it's important to give yourself a break; moreover, every kid has this tendency to bond with their father. This is an excellent opportunity to create a happy family bond.
13. Teach them money decisions:
Teach your kids about money decisions and their importance, especially when you buy them something. Tell them why you're buying less expensive things or why you're buying when they are on sale. This will teach them money value and prevent them from any peer pressure to purchase costly, unnecessary things.
14. Numbers and Math are important:
Number plays an important role in everyone's life, more specifically in many stages of life, so it is important to indulge your kid with numbers from the beginning to establish a proper mathematical foundation as they grow. Make sure to use every opportunity to play with numbers, sizes, and shapes. Count those muffins loudly as you put them in front of them. Ask your child about shapes and give them tasks about picking the tallest essential.
15. Trust your instinct; you're Doing Amazing:
No matter what's going on, even during difficult days and sleepless nights, know that you are your child's best mother in the world. You were made for this, and you are doing great! When you have a newborn, it's easy to forget that things will never be perfect. But that's ok because even the most chaotic days will eventually lead to sweet memories with your little bundle of joy.